Real Guitar Free - Chords, Tabs & Simulator Games
Play A Wide Range of Guitars for Fun
Whether you are an expert or just like to strum a lot of enjoyment can be obtained from playing the guitar. There are times when you may not be able to have an actual guitar with you but that does not mean you can't make the same sounds. Real Guitar Free - Chords, Tabs & Simulator Games is an app that will be able to simulate a variety of types of guitars. It will help you learn or improve and it doesn't matter if you play acoustic or electric guitar, the sounds come from real guitars.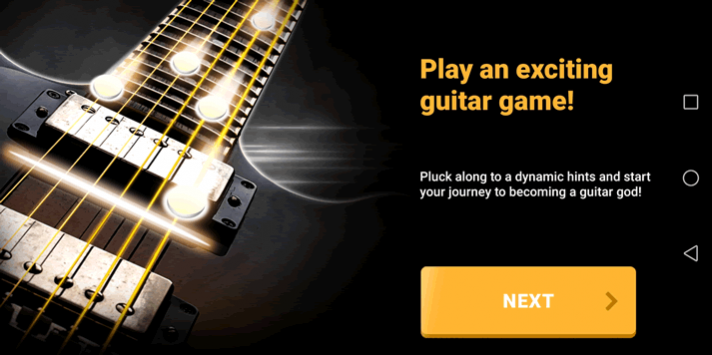 It is an app that can be used in the short term until you manage to get the guitar you want and also the guitar game to help you improve once you have bought it. There are so many songs to choose from that you can just always use the same one, or open things up and learn a wide range. Starting to use the app is easy because once you have downloaded it, you are taken from step to step with ease. It is just one click of a button that is needed.
If music is one of your passions and you want this to be a long-term relationship, then you can just play for free or take out a subscription for the guitar game. Even the most complex songs can be mastered and with real guitar, you can play chords with virtual strings, pluck, strike or strum.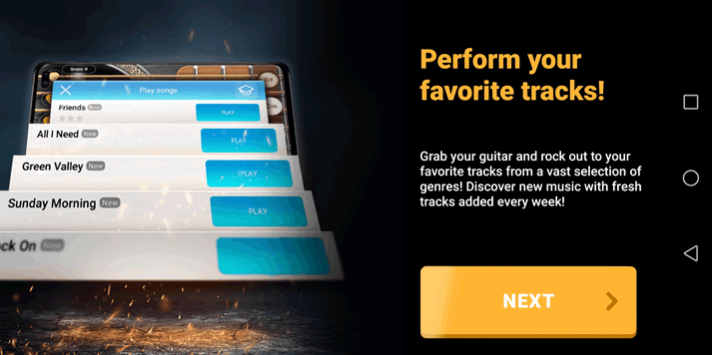 There is no need to use amp when you can produce such high-quality notes from actual guitars. The music app is easy to use and you will be amazed at how quickly you are producing amazing sounds. Just because it is so good for adults, that does not mean that kids cannot enjoy themselves with it. It is easy enough for them to get involved. Why pay a fortune for a guitar when it could turn out that it is just a phase? When you download, you get access to an acoustic guitar, an electric guitar, a Classic guitar and a 12-string guitar.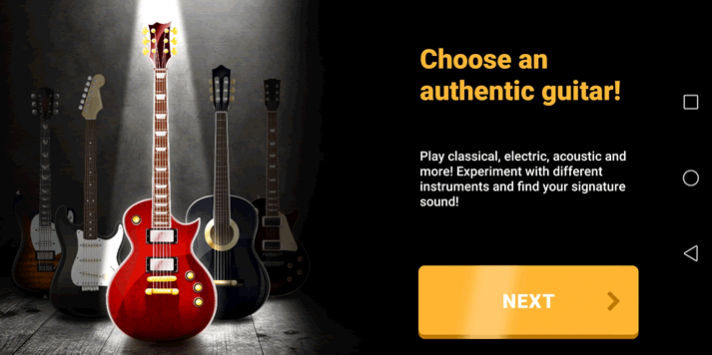 It will be a good idea to keep the app and use it as often as possible. The more you practice the better you will get even if it is seen as a guitar game. If you are on the move it is not always feasible to have your guitar with you, but the app can go everywhere your phone can go. Its only when you practice you realise how much your rhythm and tempo improve.
Learning scales does not have to be a problem you can explore the fretboard – another name for the fingerboard – and notice how quickly you become proficient.
Features
Choice of guitar
Can be played in solo mode
Chord mode – this will allow you to learn how to strum
Hand switcher – play comfortably when you are left or right-handed
Choice of strings – nylon or steel
Chord library
Playback function
Songbook to get you started
Conclusion
If you are really serious about being able to play the guitar, regardless of the type you choose, then you need to make sure that you have a good app. There are a lot to choose from, but you want one that you know you can rely on. This is going to work for you if you want to become an expert or if you just want to play online then you will not regret downloading Real Guitar Free. It is an app that can be played by various people and the major advantage that it has over playing a real guitar is that the strings wont break and have to be replaced.
---
Add a review
Tell us your experience with
Real Guitar Free - Chords, Tabs & Simulator Games
RELATED PROGRAMS
Our Recommendations
---
---
---
---